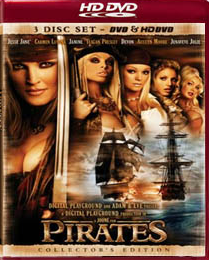 In the late 1970's when Sony and JVC were battling for the leadership on the video recording market there were several strategic moves that allowed JVC to set its VHS technology as the dominant design.
JVC, for instance, agreed to license out its technology to a vast array of electronic manufacturers including Hitachi, RCA and Panasonic. Sony, on the other hand, tried to keep its Betamax technology strictly proprietary.
JVC also compromised on the recording quality so that a single tape would be able to record a whole football game. Sony was so obsessed with its state-of-the-art technology (Betamax was undoubtedly superior to the VHS) that they refused to reduce the recording quality in favor of longer recording sessions.
All those factors certainly helped JVC, but there is arguably another one, more obscure, that influenced the final result: the porn industry went with the VHS format. The early home video rental stores were responsible for part of Betamax's decline, and those stores carried a lot of pornographic content.
The question then becomes: will the adult movie industry play an equally important role on the format war between Sony's Blu-Ray and Toshiba's HD-DVD?
It is not clear yet, but should the answer turn out to be "Yes" Sony will need a lot of lucky to avoid losing again. Most of pornographic movie producers, in fact, are going with the Toshiba HD-DVD format after Sony refused to give Blu-Ray licenses to porn movies.
Do you think the porn industry will influence the result of the Blu-Ray vs. HD-DVD format war?