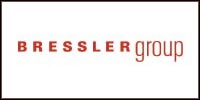 I am proud to announce that Innovation Zen is kicking-off its sponsorship program. As most of you probably know I did quit my job inside a multinational company a couple of months ago, and now I am dedicating my time exclusively to blogging and a other entrepreneurial projects.
The best thing, however, is the fact that our first sponsor is a very innovative company! Bresslergroup integrates user research, product design and engineering services to create innovative product solutions. They won more than 80 major design awards and authored over 100 patents.
If your company is needing support with product development, branding or strategy innovation Bresslergroup can definitely help you. Some of their past clients include IBM, Black & Decker, Motorola, Kodak and Air Products. You can check their website for more information.