If you work inside an office then you probably will find some of the stuff below useful (let alone funny). Those inventions appeared on the InventorSpot site in a list called "Best Office Products of 2006. Check it out: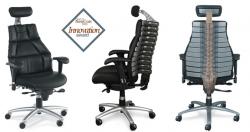 #6 Lumbar Support Chair: The chair is composed of 11 torsion-loaded support springs. It does not only force a correct and comfortable position as you sit but apparently it also improves the overall posture over the time. They go for $1500 a pop however, so maybe your should grab a scoliosis certificate before proposing the chair to the HR department.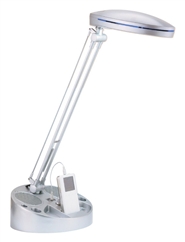 #5 iLamp: "Four-step million-dollar marketing plan for the 21st century: 1) Find an everyday product. 2) Add an iPod dock and speaker set. 3) Put the letter "i" in front of it. 4) Sit back and watch the dollars roll in". Despite the name, though, it should work with any MP3 player on the market. The only thing I am also not sure is whether this product should be offered to office workers or to tech-savvy, apple-fanatic teenagers. After all, as the manufacture claims, this is the lamp that rocks…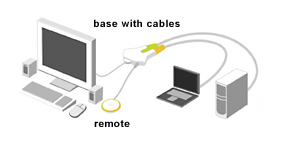 #2 Belkin Flip: You just received a new computer but are scared about the idea of transferring all the data from the old one? Worry no more. Belkin just created a very handy device that enables you to connect two computers to the same monitor, and you can switch back and forth between them with a single tap on the flip.
You can check the full list here.