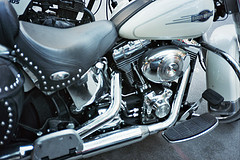 Can we use design as an instrument to foster innovation? Apparently (certainly!) yes, and that is the argument of a recent Business Week article titled "The Talent Hunt". According to the article many corporations – including Nike, GE and Intel – are turning to design schools to discover innovative managers.
"As business increasingly turns to India and China to provide low-cost, high-quality goods and services, companies have to focus on innovation to be competitive. That driving need makes design thinking the hottest trend in business culture today. If engineering, control, and technology were once the central tenets of business culture, then anthropology, creativity, and an obsession with consumers' unmet needs will inform the future."
In my opinion the design approach has many benefits. When we talk about design we need to go further than products or technologies, we need consider the user experience. Companies that value design and user experience (for real, I mean) usually are very successful. Harley Davidson does not sell motorcycles just like Starbucks does not sell coffee.
You can read the Business Week article here.