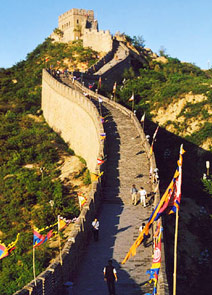 The HBS (Harvard Business School) Working Knowledge site came up with an interesting article titled "Meeting China's Need for Management Education". It outlines how the greater China area (China, Hong Kong, Singapore and Taiwan) is starting to invest in executive education, mentioning that the "demand for management and management education is growing rapidly. Management and business is seen as a major force for change, growth, and prosperity. All of these areas look to the United States and leading institutions like us (Harvard Business School) as the "experts" in this field."
China has invested heavily over the past decades to improve its industrial capacity and competitiveness and to create internal Research & Development poles. Now the domestic companies, in order to become true global players, will need to mix all that investment with solid management techniques and business expertise.
There is one point here, however, that is extremely important to China's strategy as a global economy. China, contrary to past fast-growing economies like Japan and Korea, is willing to open completely its education system and absorb as much as it can from international institutions. Every year you have more than 75.000 Chinese students in the US and almost 100.000 in Europe, representing by far the largest group of foreign students in many developed countries. Most of these people return to China after a couple of years carrying with them expertise and knowledge.
If that was not enough you also have the majority of the Chinese universities aggressively adopting partnerships with occidental institutions. Overall we can say that China is investing consciously into higher education, probably they learned from the mistakes other economies have made in the past.